When it is all about home décor, it is incomplete with the right kind of frames. Picture frames can offer you so much like creating a collage to use it to enhance your photo or just putting them on the mantelpiece to feature your image.
Well, there can be unlimited reasons, but if you are thinking of creating collage picture frames than it is important to follow the right tips. Also, you can talk to experts to give the corner of your room an eye-catching look.
Tips For Creating Collage Frames For Picture
Select Pictures
Before getting frames for your collage, the foremost task is to select pictures. Sort them out and grab an idea of what exactly you are looking for like you want to create a collage of your wedding photos, holidays, birthday celebrations, etc. Once you shortlist the picture, you will have a better idea of the number of frames you need to create the collage with different frames, or the size of the frame to display all the pictures in one frame.
Find The Space For Collage Picture Frames
Next, comes the choice of the space or wall where you want to hang the collage. Since collage picture frames acquire a bigger area, it is good to choose a bigger room. This will help you to features the image and ofcourse the creativity behind creating a collage.
Choose Frames
Choosing the right frame often confuses people. So if you have unified images, then you can select the set of similar frames, but in case the picture is the collection of different occasions, then do not fret. Pick varieties of frames, and just go ahead with the mismatch. This will gives your collage a funky look and make it even more attractive.
Get The Perfect Picture On The Paper
Since hanging the final product without a trial can be a little risky as the hanging of frames involves drilling. To prevent the useless holes on the wall you can just set all the pictures on the paper and simply get an idea of how the selected image or the collage looks on the wall.
Hang The Collage On The Wall
Once you are satisfied with your creation, you can just move ahead with the hanging of frames. Here it is important to have your collage at the perfect height. So, to make it look best on the wall, use your eyes. Try to have the frame just in front of your eye. This will catch everyone's attraction and make your efforts worthy enough.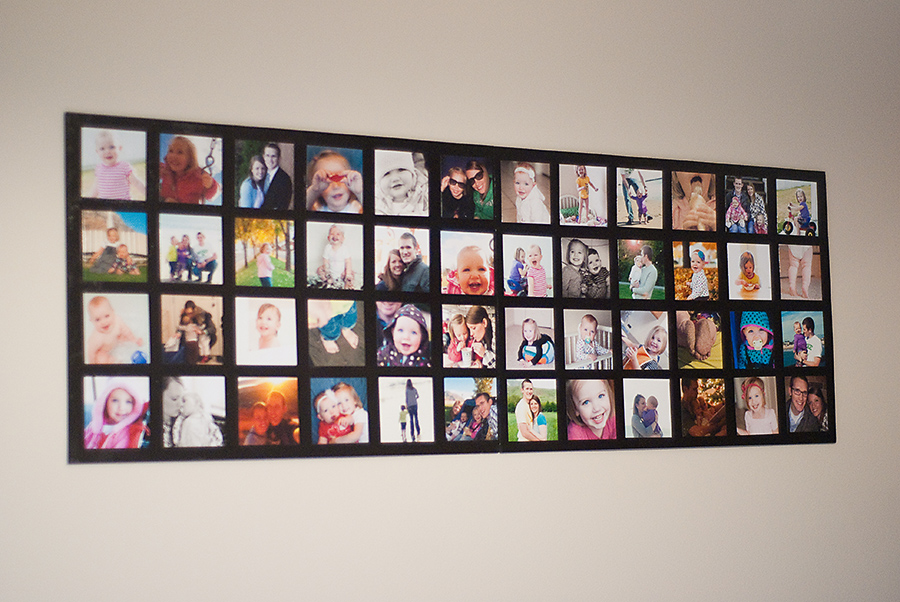 Wrapping Up
If you still having some doubts, then you can get the expert suggestions from the team of Frames By Mail. We are here to offer you the best advice and picture frames that add beauty to your home.
Now you can grab the best frames for your place at the best price. We are offering our top product range at a 50% discount. Visit our website to know more.